Unimog Hire in South London and Kent
Chipping and site clearance on most terrains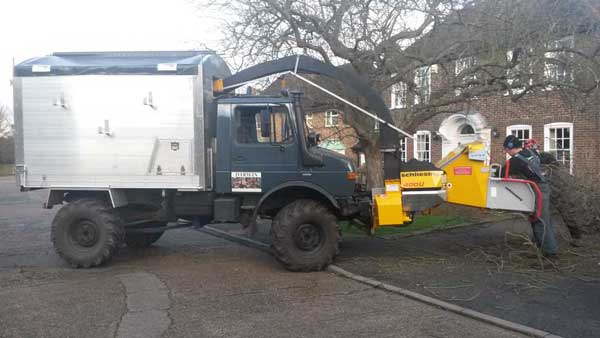 Our Unimog 1250 is perfect for mobile chipping and site clearance, whether in the urban environment or in off-road locations with difficult access. With its high torque engine giving excellent traction to all four wheels, and its portal axle design giving extremely high ground clearance, our chipper truck is at home in forests, woods, fields, flood meadows, hillsides, or other rough terrain. It can process material at 4 inches per second, so large amounts of brush, small trees and scrub can be cleared in no time at all.
7.5 ton
9 cubic metre capacity
9 inch Schliesing chipper
Rear PTO and agri spec hitch
Wait and load service
Daily or weekly rates available, with operator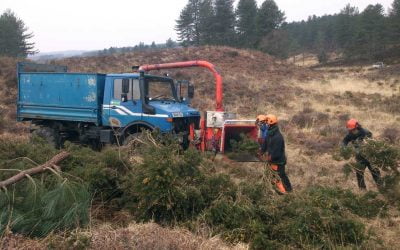 As an approved Forestry Commission sub-contractor, we were asked to work on a SSSI site in Wareham…
read more
If you're looking for a manned Unimog hire service in London and the South-East, feel free to contact us for advice and a free quotation.