Hedge Cutting
Darwin Tree Services are qualified arborists providing a efficient hedge cutting and maintenance service in Bromley, South London and Kent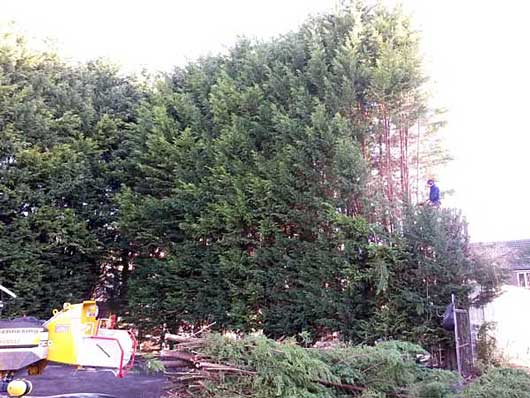 Small to medium-sized hedges can be cut by our team using ladders and platforms. Cutting larger hedges which have become oppressive will require climbers, as in the photo above.
Hedges benefit from regular maintenance as it helps them to thicken up and provide a solid green screen.
Please note that hedge cutting should be done outside of bird-nesting season.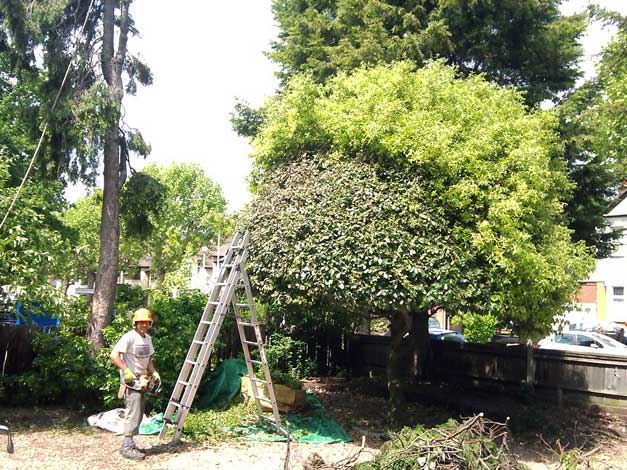 If you need professional assistance with hedge cutting in Bromley, South London or Kent, do contact us to arrange a free quote.