Tree Stump Removal
We remove tree stumps safely and professionally in Bromley, South London and Kent. We are fully qualified and insured, and can provide references on request.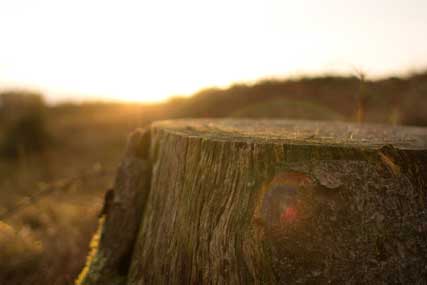 How We Remove Tree Stumps
We remove smaller stumps by digging out the root ball. With larger ones, as pictured, we use a grinding machine to chase out the vertical and radial root systems and allow removal of the stump, or to take the remains to below ground level.
The ground is then ready for replanting or other uses.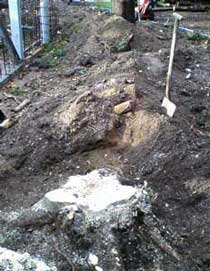 See examples of our previous stump removal work below.
We were contracted by a ground works company to take out four trees…
read more
We were asked by Lambeth council to remove a huge tree stump in Brixton.
read more
If you're looking for a professional tree stump removal service, feel free to get in touch for advice and a free quotation.